Australia to Push for More Renewables
Australia could see a push for more renewable energies as it saw a drop of investment into renewable energy projects in the country by 70% in the last year.
A report released recently saw foreign investors shying away from Australia because of the perceived lack of a clear direction on renewable energies and as such the country may well move towards implementing policies to encourage it towards coming back and with further reports saying Australia will need to raise its carbon emission reduction target to 40% by 2025 a rapid move on the Australian government's part could be imperative.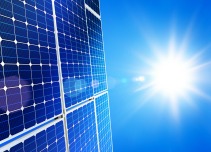 Tim Flannery, one of the authors of the report 'Lagging Behind: Australia and the Global Response to Climate Change', said that Australia was losing out on valuable business with investment that could be coming into the country Investment that could be coming to Australia was going overseas "to countries that are moving to a renewables energy future."
With the report finding that China had retired 77 gigawatts of coal power stations between 2006 and 2010 and aimed to retire a further 20GW by next year and the United States "rapidly exploiting the global shift to renewable energy" by introducing a range of incentives and initiatives to investors, Australia is desperately lagging behind and the state of its renewables sector is uncertain as the government has yet to set out a clear plan for it.
Prime Minister has come under repeated pressure to cut Australia's emissions by further than has already been planned, especially after the European Union announced it had set a new target of cutting its emissions by 40% by 2030. The EU agreement also includes a 27% target of renewable energy by 2030 which it hopes will set a global standard. It is not just an environmental issue with Mr Abbot determined to create a business friendly environment in Australia the last thing he will want to see is potential investment going elsewhere in the world.
Mr Abbott's government intends to discuss a post-2020 target early next year and is likely to come under renewed pressures before then. Last month the G20 summit hosted several world leaders but Mr Abbott made moves to ensure the talks focussed on global economics rather than climate change which may well have irked some but does put Australia's climate future in its own hands.
For more information on incorporating in Australia visit us at www.startanaustraliancompany.com or email  [email protected]